Invitation to visit Hiroshima Convention & Visitors Bureau's new website
The Hiroshima Convention & Visitors Bureau (HCVB) is pleased to welcome you all to its new website (https://www.hiroshimacvb.jp/en/), designed to provide you with a lot of useful information you will need when holding or considering holding conventions and meetings in Hiroshima City. Here are some of the new features of the website.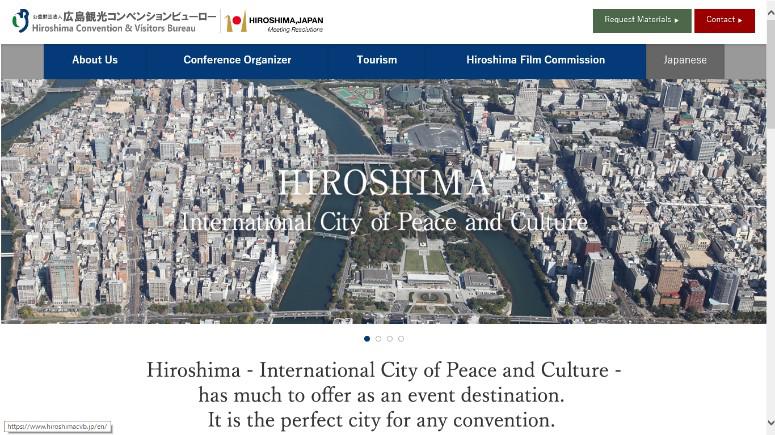 Uniquely Hiroshima
HCVB has created a page named "Uniquely Hiroshima" which provides information regarding a variety of unique venues and unusual, amazing activities that Hiroshima has to offer conference organizers and participants. Take the Shukkeien Garden for example. The Japanese traditional stroll garden with a central pond―originally built in 1620 as a villa of the Lord of the Hiroshima domain,―is known for its scenic beauty with flowers of every changing season and traditional tea cottages. This garden was ruined due to A-bomb attack about 70 years ago and had been restored along with the reconstruction of Hiroshima City. You can see an inclining ginkgo tree that survived A-bomb attack as well as other beautiful trees and flowers in the garden. At present this garden can serve as a venue for a post-convention program, in which participants can experience a Japanese traditional tea party in one of its tea cottages. Enjoying matcha green tea in Ueda Soko School style which was originated in Hiroshima more than 300 years ago while viewing the beautiful garden that overcame the damage caused by A-bomb.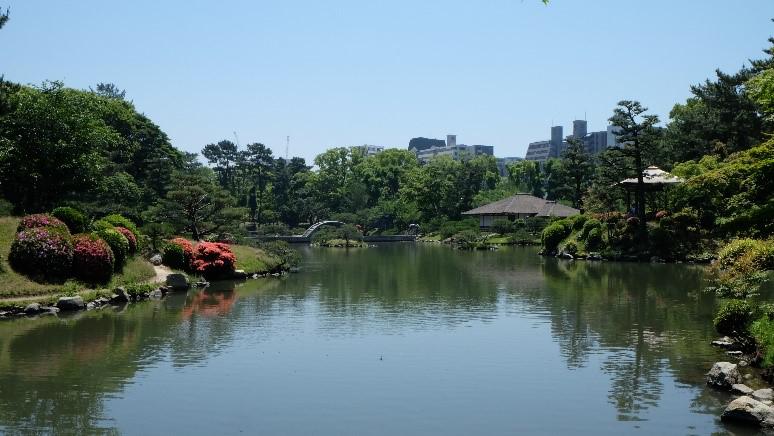 Click here to find out more about 'Uniquely Hiroshima' venues and experiences. "Uniquely Hiroshima" will introduce event planners to attractiveness of Hiroshima as an event destination.
Downloads

Useful supporting supplies for conventions and meetings are available to download at the website, among which are promotional booklets, photos and videos of beautiful Hiroshima City. Also, Hiroshima's brand new logo that features orizuru (folded paper crane), which is well-known symbol of Hiroshima.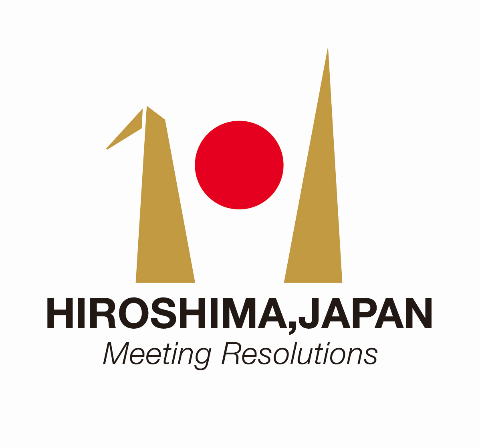 HCVB's brand tagline "Meeting resolutions" indicates Hiroshima commits to resolve issues meeting planners may have in choosing Hiroshima and Hiroshima provides support to meeting and event planners to help them achieve successful outcomes. The new website provides a look at reviews and testimonials HCVB received from convention organizers HCVB supported in the past, which will help you find out how the HCVB is working on to achieve the above concept.
One example is a testimonial from Prof. Kawai at Hiroshima University. In the review, Prof. Kawai says "HCVB provided various forms of support for attracting conventions, such as providing videos and photos as well as written invitations from the mayor of Hiroshima City, resulting in the decision to hold the conference in Japan (Hiroshima)." These reviews and testimonials can help conference organizers discover the reason why Hiroshima was chosen by Prof. Kawai and other organizers as well as how HCVB support organizers.
The HCVB hopes that the new website assists those of you who are planning events and conventions to be held in Hiroshima City. Also, the HCVB is looking forward to seeing you in Hiroshima when your event or convention actually takes place.