Experience Program of Unique Venues in Hiroshima Regional Urban Area
On November 13th, 2018, a council composed of the HCVB, Hiroshima City Hall and other stakeholders hosted an event named "Experience Program of Unique Venues in Hiroshima Regional Urban Area" at "Irori-Sanzoku", a unique restaurant located in Iwakuni City, Yamaguchi Prefecture. Tucked in a mountain pass, "Irori (the hearth)-Sanzoku,(mountain pirates)" consists of several different traditional Japanese style buildings such as folk houses and a castle, creating nostalgic ambience of a Japanese village that time passed by. The participants who attended this program were PCOs, media reporters and others who came from inside and outside Hiroshima.

<The buildings of Irori-sanzoku>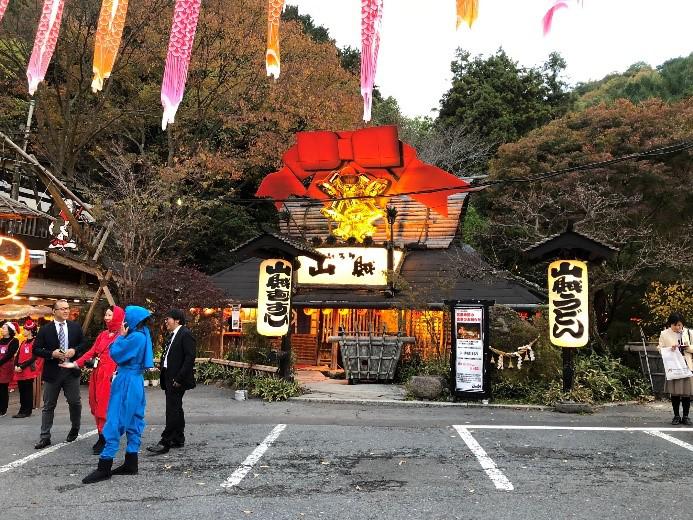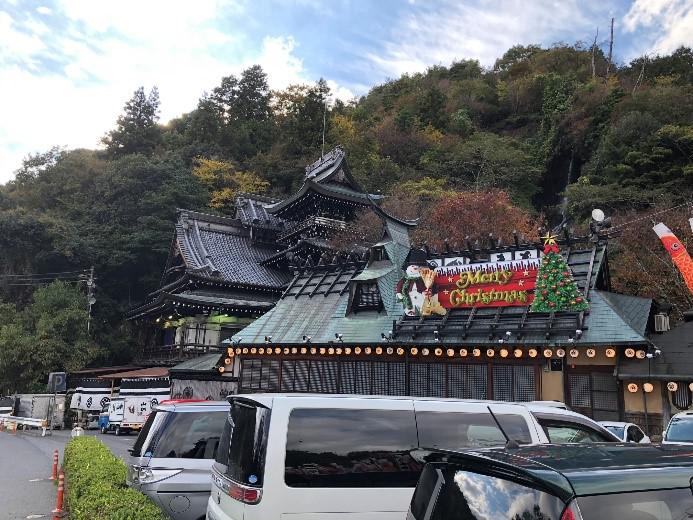 Since last year, Hiroshima City Hall had been planning to promote the restaurant Irori-Sanzoku as a new unique venue. This experience program that contains a simulated party, a seminar concerning utilizing a unique venue and others was held to improve the attractiveness of Irori-Sanzoku as a unique venue.

The following performances were also held in the program to make Irori-sanzoku more attractive. The participants were welcomed at the entrance by the staff disguised as samurais or ninjas and had their photo taken with those samurais and ninjas. They were divided into multiple teams and played a riddle-solving rally which helped build good relationships among participants. The simulated party began with Sake Kagami Biraki (an auspicious performance of breaking and opening a sake barrel at the beginning of a social event to wish further development of the conference) followed by a toast.

< Sake Kagami Biraki >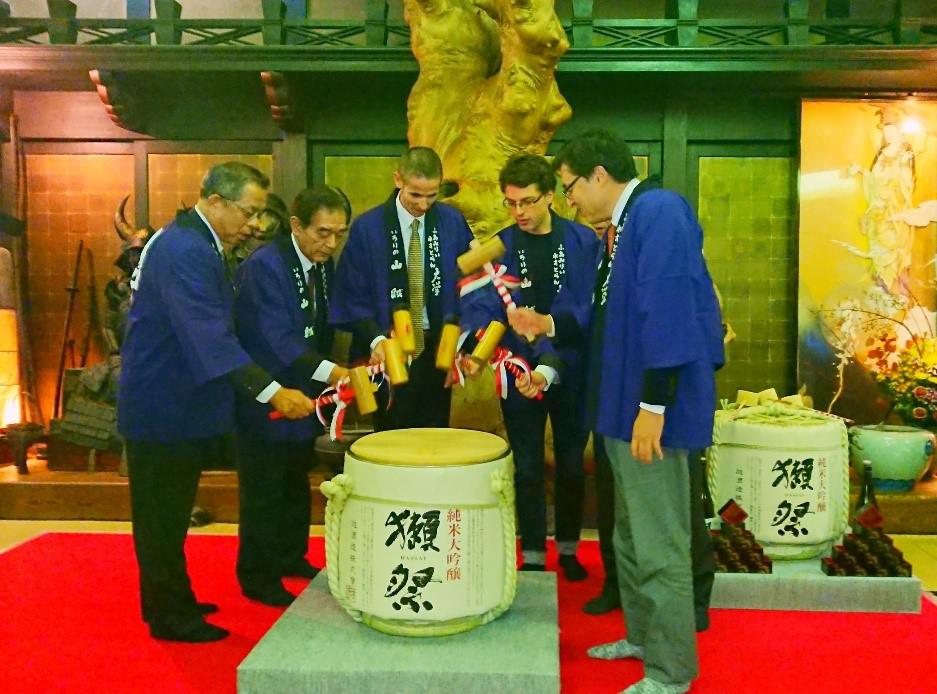 In the program, the seminar concerning utilizing a unique venue was held and three potential unique venues ―"Orizuru Tower", "Marina Hop (shopping mall)" and "Yokogawa Shotengai (shopping district)" ―were presented. One of the HCVB's staff members spoke in the seminar and emphasized the importance of unique venues for a MICE destination and expressed expectations for more unique venues emerging in Hiroshima Regional Urban Area.
<A seminar concerning utilizing a unique venue>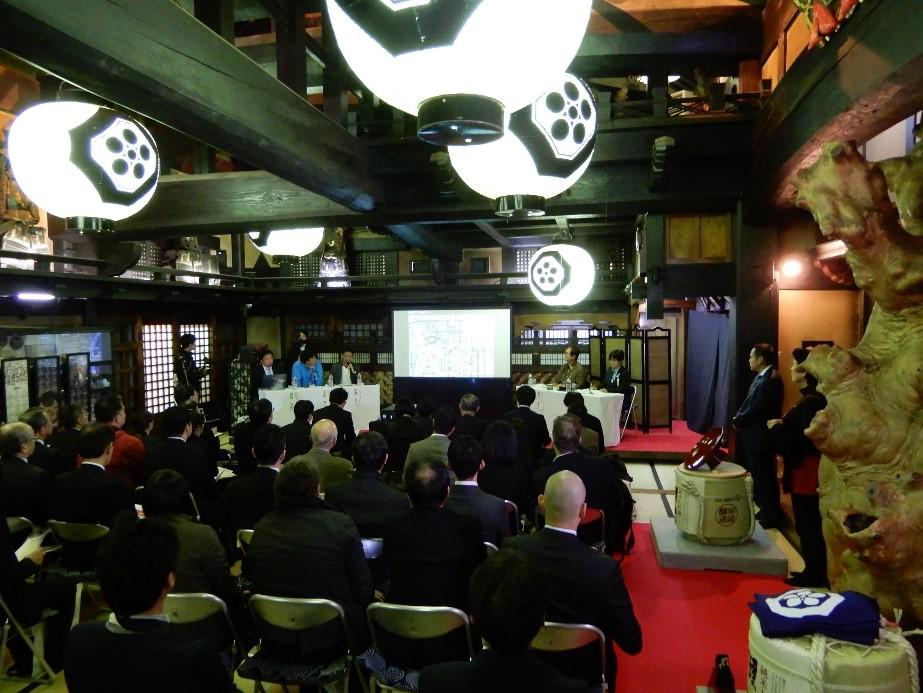 This program became a great opportunity for the HCVB not only to introduce the participants to Hiroshima's attractiveness as a MICE destination but also to get direct feedbacks from the participants regarding what needs to be done to make Hiroshima more attractive as a MICE destination.
For further information about the Irori-Sanzoku or other unique venues, please contact the HCVB at hcvb@hiroshima-navi.or.jp.