Hiroshima Convention Visitors Bureau conducted Technical Visit Tour – Model Project
From September 11th to 13th Hiroshima Convention Visitors Bureau (HCVB) conducted technical visit tours as a model project which offered unique experience to delegates of an international conference. Technical visit tour is defined as inspecting companies or institutions with advanced technologies and the aims are seeking various benefits, including collaboration between academic and industrial fields. They also are programs expected industrial developments where MICE brings business exchanges and creates opportunities for innovations. Hiroshima city government and HCVB together are focusing on the efforts.
The international conference; SICE Annual Conference 2019 was held in Hiroshima city from September 10th to 13th. It has rotated in Taiwan, China, Korea and Japan and has been held once in 4 years in each area. This year around 600 members including around 150 international delegates participated the annual conference.
The attendees visited Robot Park Hiroshima run by SANKO DENGYO Co., Ltd., Kumahira's showroom, OKOSTA run by OTAFUKU and MAZDA Museum.
The first day: September 11th (Wednesday)
In Robot Park Hiroshima the delegates observed and operated robots equipped advanced-technologies such as artificial intelligence (AI) followed by the discussion with the engineers.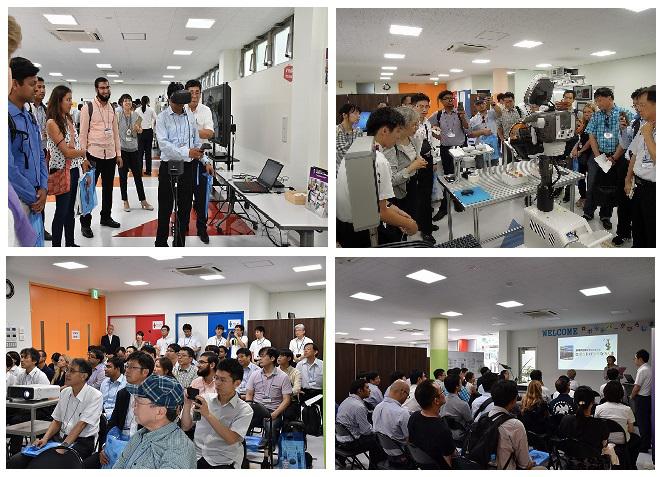 The Second day: September 12th (Thursday)
In Kumahira's Showroom the delegates observed the security systems used company's cutting-edge technologies followed by the discussion with its engineers.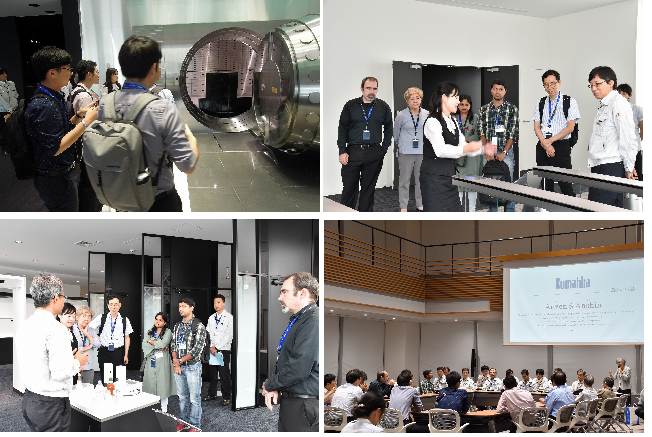 On both the 11th and 12th dates, HCVB could offer networking opportunities between the participants of the conference and the personals of the companies through the discussions.
The third day: September 13th (Friday)
On the last day, at OKOSTA , the delegates experienced cooking OKONOMI-YAKI which represents Hiroshima's cuisine.

After the cooking experience in OKOSTA, they visited MAZDA Museum to know the history of MAZDA and to see the state-of-the-art technologies, the assembly lines and etc.

Through 3 days, we could provide opportunities to inspect the advanced technologies, the sessions with the engineers and the rare experience in Hiroshima to the participants of SICE. We received many positive comments from them.
HCVB will continue to make effort to develop the new technical visit programs by asking the cooperation from local companies as well as updating our programs by conducting those model projects.
MICE Promotion Department