International Conference ICPOC25 held in Hiroshima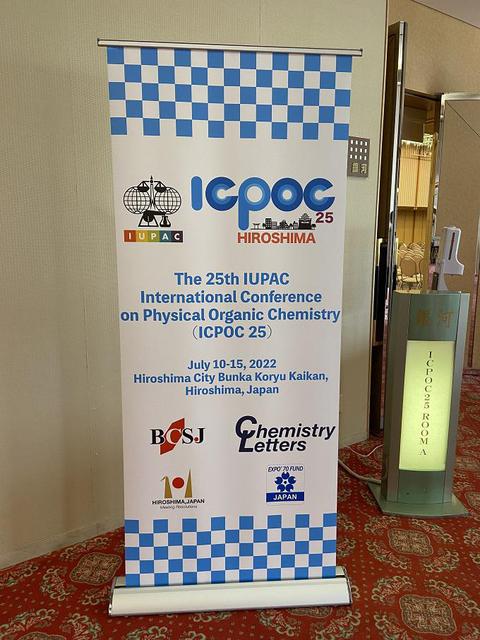 The 25th IUPAC International Conference on Physical Organic Chemistry (ICPOC25) was held at the Hiroshima City Bunka Koryu Kaikan for six days from July 10 to 15, 2022, with approximately 300 participants, including about 50 participants from 24 foreign countries. ICPOC is an important international conference that plays a leading role in the field of physical organic chemistry. The conference was chaired by Professor Manabu Abe, Office of Research and Academia-Government-Community Collaboration, Executive and Vice President, and this time, it was held for the first time in 40 years in Japan. ICPOC 25 was originally scheduled for 2020, and the delegates were seen enjoying their reunion after a long time.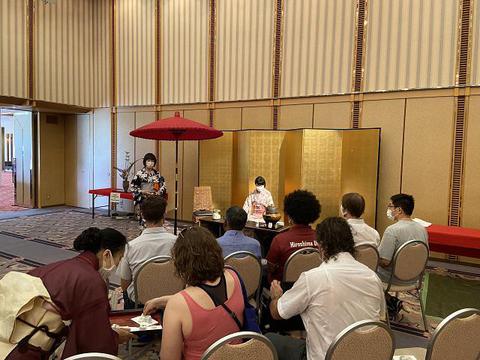 On the first day of the opening, Macha or powdered green tea was served to the participants, and the reception held on the dinner cruise Ginga (galaxy) was also well-received. The conference was a great success, with thermometers and alcohol sanitizers installed throughout the conference, and participants were asked wearing masks to ensure to prevent COVID-19.
Hiroshima Convention Visitors Bureau will continue to take into consideration of the health and safety of the participants and continue to provide support to the organizers.