Three College Students Appointed as Hiroshima Goodwill Ambassadors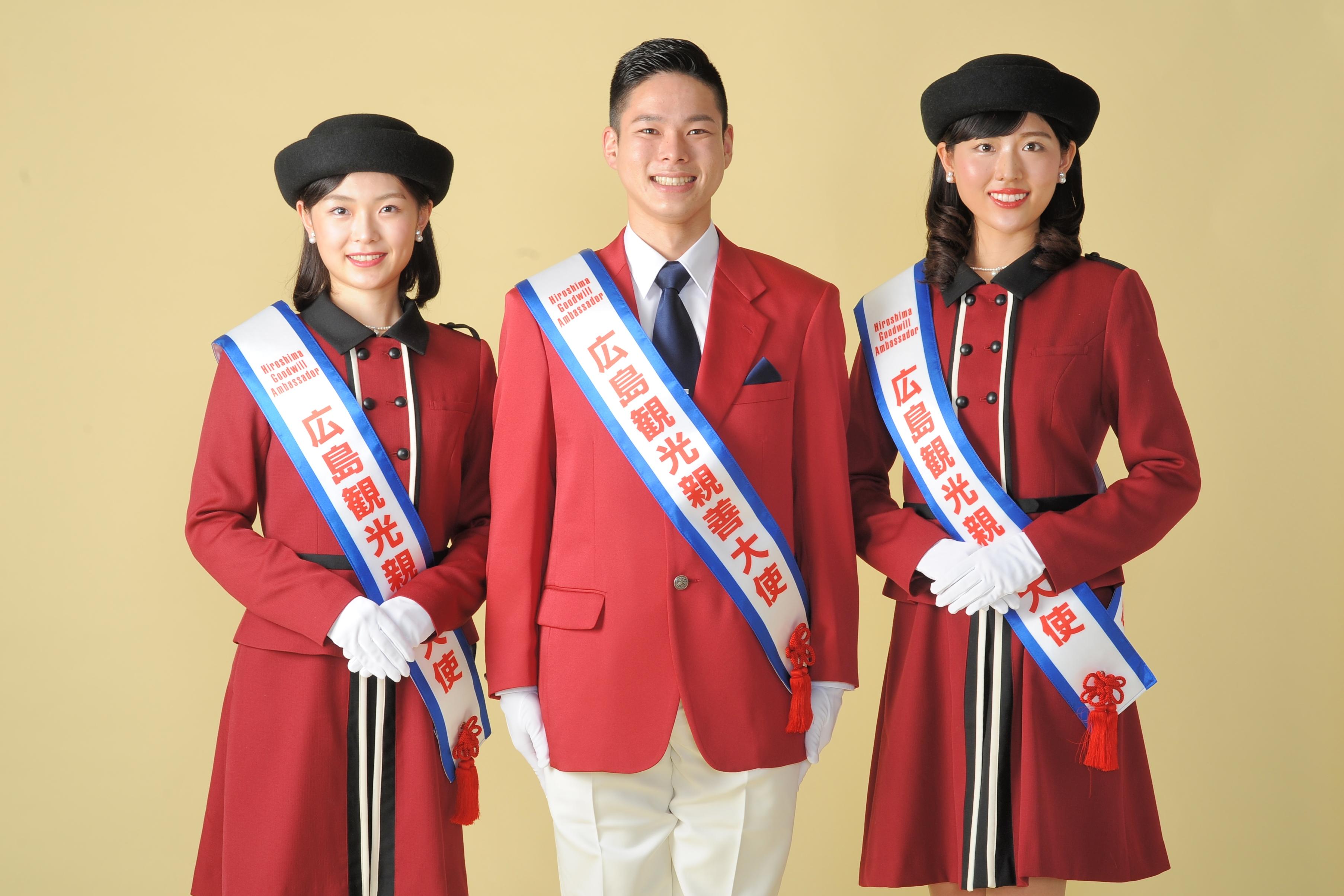 The Hiroshima Convention & Visitors Bureau is pleased to introduce you to 2020 Hiroshima Goodwill Ambassadors appointed on November 17, 2020: (from left to right) Ms. Ayana Yukichika, Mr. Takumi Nakajo, and Ms. Natsuho Kabayama. Their appointment ceremony initially scheduled in July 2020 had been postponed by 4 months due to coronavirus concerns.
The new Hiroshima Goodwill Ambassadors, all of whom are college students either living in or commuting to the City of Hiroshima, are both humbled and excited by the opportunity given to them. A noteworthy fact for Mr. Nakajo is that he has become the first male Goodwill Ambassador in the 20-year history of Hiroshima Goodwill Ambassador Program. They will be working on behalf of the City of Hiroshima to further promote the city's tourism through participating in tourism-related events including various campaigns as well as through making goodwill visits.
If you would like to have the Hiroshima Goodwill Ambassador assist you with your tourism-related event, contact our Creative Tourism Department at kankou@hiroshima-navi.or.jp.
For more details about the Hiroshima Goodwill Ambassadors, click here.