Convention zone around the Peace Memorial Park
The International Conference Center Hiroshima along with a host of convention facilities and hotels are located around the Peace Memorial Park in central Hiroshima.
With its green and pleasant surroundings combined with easy access to everything you need for a successful convention, Hiroshima is the perfect location to satisfy both participants and organizers.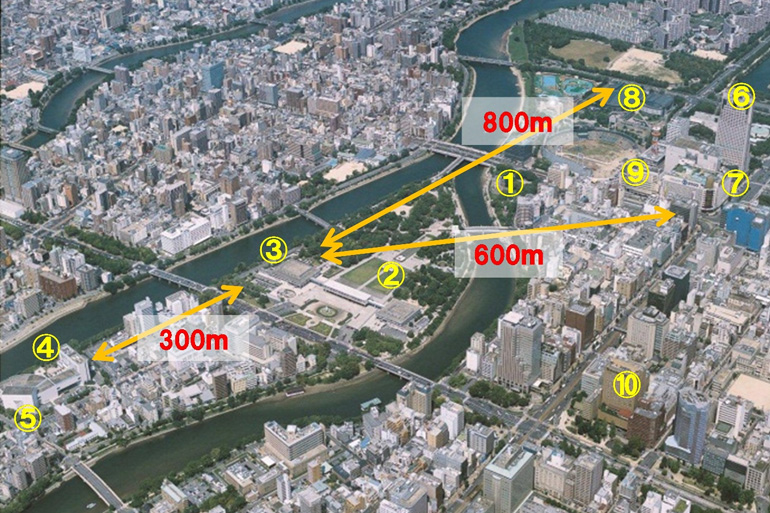 (1) Atomic Bomb Dome
(2) Peace Memorial Park
(3) International Conference Center Hiroshima
(4) Hiroshima City Cultural Exchange Hall
(5) JMS Aster Plaza
(6) Rihga Royal Hotel Hiroshima
(7) NTT Cred Hall
(8) Hiroshima Prefectural Sports Center (Green Arena)
(9) Hotel Miel Parque Hiroshima
(10) ANA Crowne Plaza Hiroshima
We can tailor your convention to suit your desired scale and objective.
In Hiroshima, there are a host of convention facilities available to meet your objectives - be it a hotel that accentuates the beauty of the Seto Inland Sea, or a luxurious dining cruise.
Cruising on the Seto Inland Sea is a popular post-conference activity.