Hiroshima Castle Chrysanthemum Exhibition Oct. 27th - Nov. 11th, 2018
The Hiroshima Castle Chrysanthemum Exhibition is one of the signature autumn events in the city held for two weeks from late October to early November. This year, the exhibition starts on Saturday, October 27th, with its opening event held at 10:30 in the castle grounds. Until November 11th, 2018, 2000 pots and jardinière of chrysanthemum flowers will be displayed in the second and third compound (near the central gate) of the castle. 2018 marks the 60th year since the reconstruction of the castle tower which was destroyed by the atomic bombing in 1945.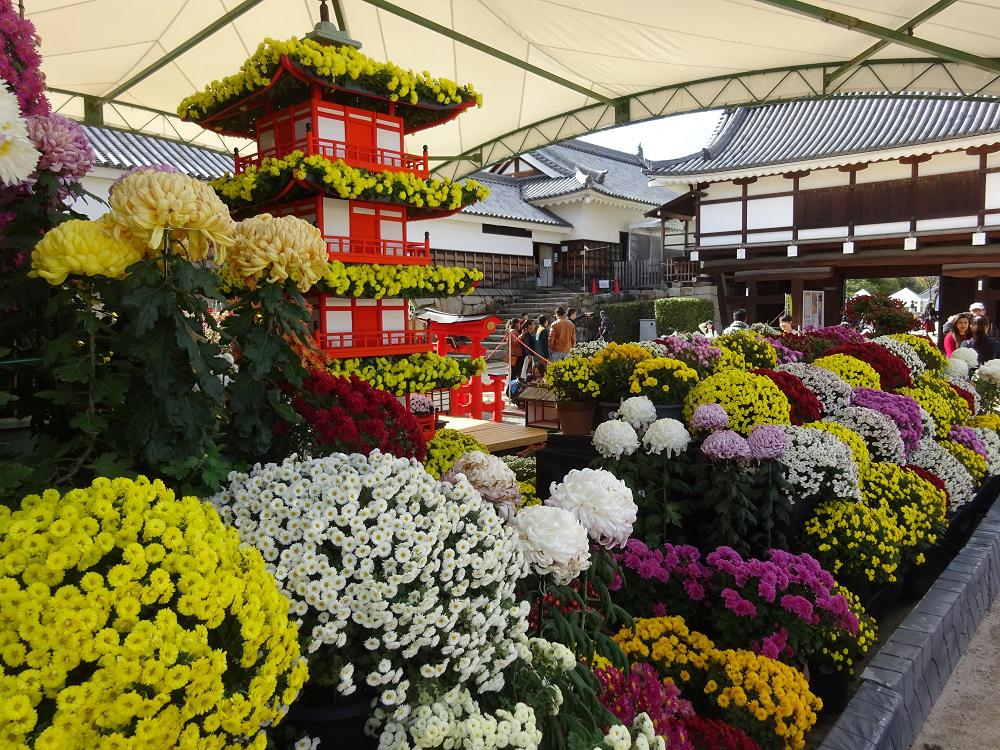 Those who visit the chrysanthemum exhibition on 27th and 28th October can also visit the Hiroshima Food Festival held in the castle grounds. Why not enjoy good food after taking a slow stroll, admiring beautiful chrysanthemum flowers?
The Hiroshima Castle Chrysanthemum Exhibition
Dates: From October 27th (Sat) to November 11th (Sun) 10:00-16:30
Venue: In the second and the third compound of the Hiroshima Castle
The Hiroshima Castle Chrysanthemum Exhibition 2018 (flyer)
The Hiroshima Food Festival
Dates: October 27th (Sat)-28th (Sun) 10:00-17:00
Venue: In and around the Hiroshima Castle as well as Hiroshima Central Park