Hiroshima won the bid to host the 8th International Congress on Laser Advanced Materials Processing (LAMP2019)!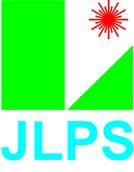 LAMP consists of "International Symposium on Laser Precision Microfabrication (LPM) and "International Symposium on High Power Laser Processing (HPL)" and is held every 4 years.
According to Dr. Sugioka, General Chair of LAMP 2019, the reason why Hiroshima was chosen for LAMP 2019 is that Hiroshima is well known, attractive city to visit for many overseas guests. A wide range of support services offered by Hiroshima Convention and Visitors Bureau (HCVB) including subsidy were also crucial to the success, he added.
We are looking forward to receiving RFPs from meeting planners who are seeking an attractive destination!